Our mission to a more sustainable future
We believe a business can prioritise people and the planet whilst being successful. We know that you share our concern about climate change and people's wellbeing. You want to party like there is a tomorrow. We're on a mission to reduce our environmental impact and provide sustainable choices so you really can plan it, host it and love it.
We're constantly exploring new ways to improve and aren't shy to celebrate our successes, including some widely adopted world firsts. We're putting the wellbeing of our people first and prioritising our charities and communities through fundraising and volunteering. But we know talk is cheap and greenwashing is the new marketing spin.
That's why we are very proud to be an accredited B Corporation – part of a gathering of companies that meet the highest verified social and environmental standards and who are committed to creating positive change.
We love bringing people together – will you join us?
Our commitments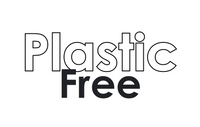 We're phasing out single-use plastics: 97% of our new autumn/winter 23 collection is free from single-use plastic.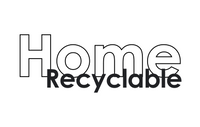 Our paper products are recyclable and by that we mean home recyclable – just pop it in your recycling bin. Some of our napkins are home compostable too.
Where a product cannot be recyclable we ensure it's built to last so you can use it again and again. Or 'recycle' it via a charity shop so someone else can enjoy it.
We're committed to sourcing in the most ethical, sustainable and socially conscious way possible. We have held an FSC licence since 2012 and our new textiles are made from organic cotton, using less pesticides. Look out for our green tree logo for all of our FSC®-certified products.
We're putting our people first – for example, everyone has £600 a year to spend on their wellbeing. And volunteering days are an important part of our giving back activities which also include charity fundraising.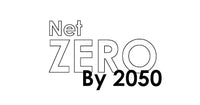 We will halve our greenhouse gas emissions before 2030, achieving net zero emissions before 2050.
We believe in everything B Corp stands for and having achieved the stringent qualifying environmental and social standards are proud to have been granted accreditation.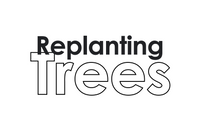 We are committed to the long-term environmental benefits of offsetting through tree planting. This year we will expand our tree planting with Ecologi, offsetting all the paper used to produce our paper napkins and games.
Our sustainability journey
Join our mission. Plant a tree.
Be the first to know about our sustainability initiatives and collections. We'll plant a tree for every sign up received.
Our logos
Look out for these logos – they let you know about our products' sustainability status.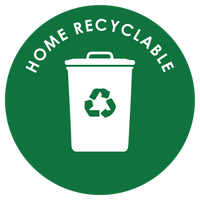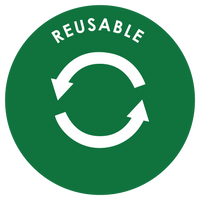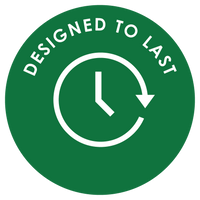 Our news
Learn more about our sustainability initiatives over on the blog