Our story
It was at her mother's kitchen table, our founder Clare discovered her love of tablescaping and the joy of bringing people together.

Such was the appeal, Clare made the decision to give up the security of her successful corporate career to launch Talking Tables, from her own kitchen table. Rather than turning to external investors for funding, Clare grew the business organically. To this day it's very much still a family owned and led business.
The desire to bring people together lies at the heart of everything we do. Something that feels even more poignant having recently experienced long periods of pandemic isolation.

Knowing someone has purchased one of our jazzy tablecloths or laugh-until-your-cheeks-ache after dinner games will never get old. However, it's not just about making great party pieces for us (although it is a lot of fun), we're constantly thinking about how we as a company can lower our impact on the planet. Like when we introduced the world's first recyclable paper cups - something we're super proud of.

It's also important to us to make time to give back, whether that be teaming up with charities we care about or having days off to volunteer.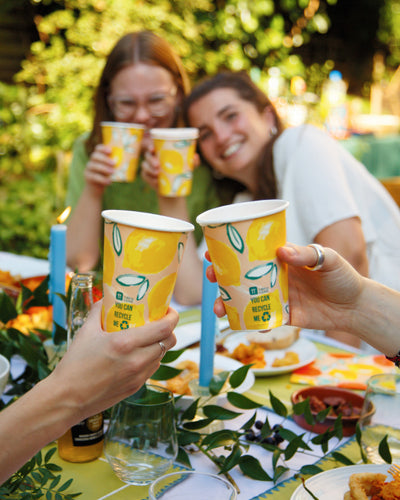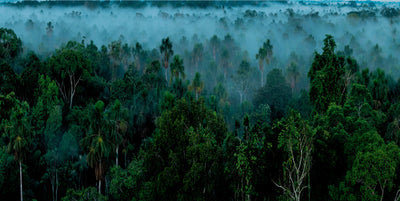 The planet - the place we call home
We all know there's no plan(et) B when it comes to the place we all call home. Which is why at Talking Tables we're constantly working on reducing our environmental impact and providing you with smarter, more sustainable options.

Most of our products are recyclable and by that we mean home recyclable - just pop them in your recycling bin. Where something can't be recycled, we make sure it's built to last.

We offset paper products with tree planting, have banished glitter from our new lines – we guarantee your party will still sparkle - and are well on our way to removing all single-use plastic from our collections.

We are now an accredited B Corp company – the Gold Standard for companies doing good.
Making a difference
There's nothing we love more than bringing people together and even more so when it's in aid of causes close to our hearts. The National Garden Scheme's Great British Garden Party is an annual event we sponsor which encourages people to host an event in their backyard - anything from a coffee morning to a plant sale - to help raise money for nursing and health charities.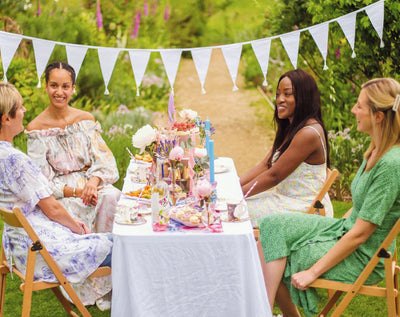 We're aware not everyone has a diary chock full of social invites. It's often the case that elderly people can feel quite lonely and disconnected from their communities. Which is why we work both locally with Lifeline and St. Paul's in Clapham, and nationally with Re-engage to bring those experiencing social isolation together via tea parties.

Sometimes a community group just needs some bright bunting or table decorations to add some pazazz to their event and we're always happy to help with a donation. No request is considered too small.

Of course, we couldn't do all this without our TT team. Everyone has two paid volunteer days to help out with a cause of their choice. And it doesn't stop there – barely a week goes by in the office without a get together of some sort – from a tea party for Dementia UK's Time for a Cuppa to a talent show for Comic Relief. As you can imagine, we take the decorating very seriously.