A stronger business and a better world, one gathering at a time
Make it well. Do some good.
Perhaps this sounds obvious, but bringing people together and spreading joy shouldn't be at the expense of the planet.

At Talking Tables, sustainability is designed into the product we sell and every process we follow - starting with ethical sourcing and ending wherever we think we can make a difference.

It's why we are phasing out single-use plastics in our products and packaging - and creating products built to last time after time. It's why our party supplies can be recycled at home (even the so-called tricky ones). And it's why our wood and paper are FSC certified, coming from sustainably managed forests.

But don't take our word for it. We are a B Corporation, which means we have passed independent rigorous assessment of our environmental and social impact. B Corp is the gold standard for companies doing good and we are the first company in our sector to achieve this status.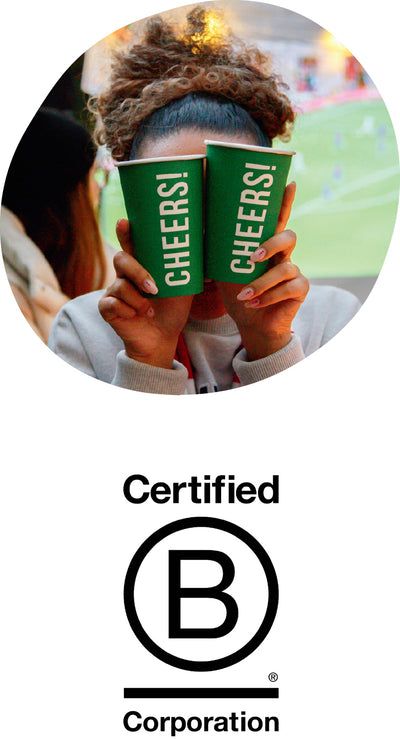 Good for people
Alright, so we're serious about our environmental impact. But what about our community?

We're a business that helps people connect and share the joy of good company, but that doesn't stop where you might expect. For us, the art of bringing people together means doing even more, and that's why everyone at Talking Tables has two days paid leave to volunteer collectively and individually within our local and wider communities.

As well as going out to the community, we invite them to us - hosting get togethers for the elderly at our Stockwell HQ.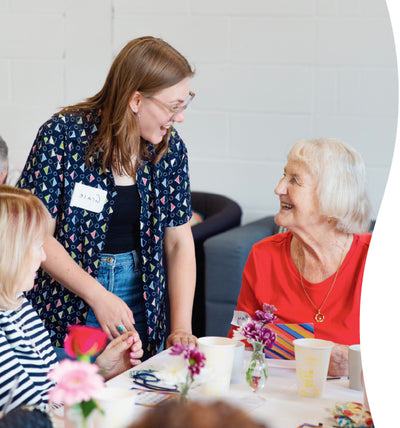 A day in your new life
Yes - finally - the part when we talk about what it's like to work here. We are a great place to work. Don't take our word for it. We're officially credited by the Great Place to Work group, which means we've scored highly on an independent survey of the TT team members.

Every role is different, but there's a lot you'll find in common.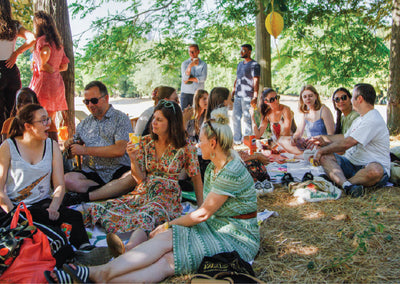 For one, Talking Tables in an international business (and a Times Top 500 Exporter in 2019). somewhere you can get on and grow your career. And if you're looking for inspiration, Clare Harris, our founder, is a former Everywoman Businesswoman of the Year.

Expect to be coached and supported along the way, with an individual training budget and every opportunity you need to stretch your experience, build your skills and generally get on with getting on. (Our customers - including John Lewis, Selfridges and Harrods - wouldn't have it any other way.)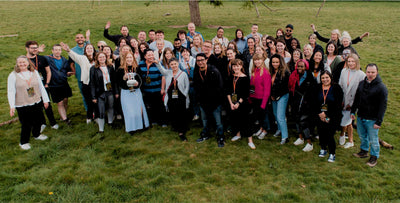 We are committed to recruiting people from all walks of life and backgrounds to reflect our customers and our community and to help make our business stronger. Everyone is invited and people are at the heart of everything we do. We champion equality and inclusivity.

We have gender pay parity and our team identifies as 18.5% ethnic minority and 15% LGBTQ+.
Our head office
Ever tried to build something brilliant while stuck behind a webcam? It's hard. That's one of the reasons we like to get our entire team working together in our office in Stockwell - balanced with one day a week working from home.

By being in the office, you'll also get to know the wonderfully diverse, friendly and smart bunch of people you'll be working with. (Your first post-work get-together will soon break the ice).
What's on offer
Pension scheme (the proper, Government backed one)

Earn extra holidays (stay longer, take more days)

Travel loan (we're handy for Stockwell tube and Clapham High Street Overground)

Cycle scheme (for those who prefer a guaranteed seat on their commute)

Annual summer festival (we like a gathering)

Celebration spreads (again, we're paying)

Subsidised clubs for everyone (from kayakers to theatre buffs)

Christmas and party boxes (a welcome little something)

A wellness budget (expand your horizons and feed your soul)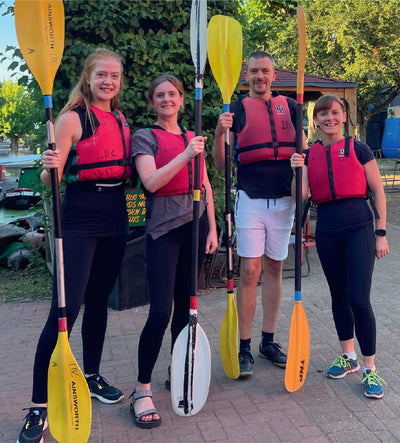 Vacancies
Believe you could add a pop of imagination or be a bright spark within our team? Then we would love to hear from you! We are always keep to hear from candidates who believe they can help take Talking Tables to the next level. We are based in London, SW4, so be sure that you can get to us comfortably to be at work with your colleagues. You can check out our LinkedIn, Instagram and our about us for more insights into us as a company and our team.
We are currently seeking new stars for these specific roles:
Please send your CV with the role you are applying for in the subject line to jobs@talkingtables.co.uk and we will be in touch with the jobs spec.
E-commerce Merchandiser:
As an ecommerce merchandiser, your primary responsibility will be to optimise the online presence of our business-to-business (B2B) website. By curating and merchandising the website's product offerings, you will play a vital role in increasing sales, enhancing the user experience, and fostering strong relationships with B2B customers
Internship:
We enjoy supporting the next generation into the early stages of their work life. If you think you have what it takes to be a brilliant intern, tell us your skills and interests and drop us an email with your CV attached.
Meet some of the team
Amy Bowers – Product Development Manager for Games and Puzzles
What's your background?
I studied printed textile design then joined Talking Tables as my first job in London after graduating. That was eight years ago and my entry role was admin assistant to the product developers.
What do you do now?
I now manage games across the whole business, including Talking Tables brand and private label. It's an end to end process; from trend research, to sourcing, to concept development, to costing. We play a lot of games and host a lot of events in the office to test them out.
What do you most value about working at Talking Tables?
There's a real team spirit and colleagues across the business are always supportive. I appreciate the opportunities to develop – I've progressed from admin assistant, to junior PD, to PD, to senior PD, to PD manager – and to travel and meet suppliers, and not be confined to a desk.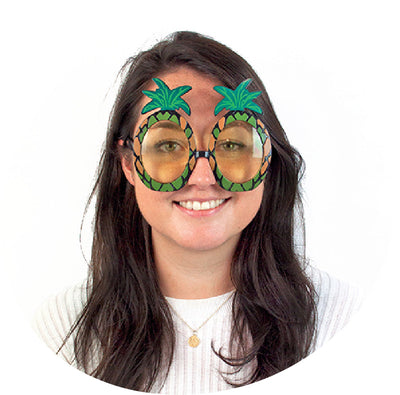 Naz Khan – Independent Retail Executive
What's your background?
Before I joined Talking Tables I was an account manager for a luxury tech company. Coming out of lockdown I decided I wanted to try something a little different and get back to an office environment. I joined Talking Tables as Key Account Support in September 2022.
What do you do now?
When I started I was dealing with key accounts, and then moved over to small stores. I was recently promoted and now also look after online accounts and am responsible for more reporting. In all I look after 4,500 customers. I support our account managers and make sure our trade customers are happy.
What do you most value about working at Talking Tables?
The work environment – everyone is accessible and approachable and the business is transparent. It's fast paced but very rewarding and motivating.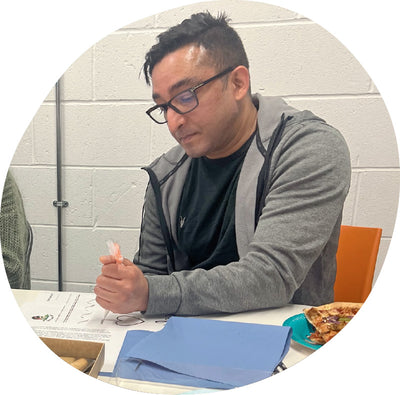 Miriam Bridson – Senior Marketing Creative Manager
What's your background?
I studied surface design which is all about textiles print, pattern and illustration. I joined Talking Tables as an intern four years ago helping out the design studio and working on mock ups.
What do you do now?
Covid and furlough prompted a team restructure and I found myself transferring to marketing. I am now responsible for newsletters, shoot scheduling and styling and web design, and I manage our photographer and marketing interns. Among other things.
What do you most value about working at Talking Tables?
The people and the socials, we have regular get-togethers like craft clubs, fund raising coffee mornings and theatre visits. I also value the career opportunities – like me you can progress and also move from one role to another.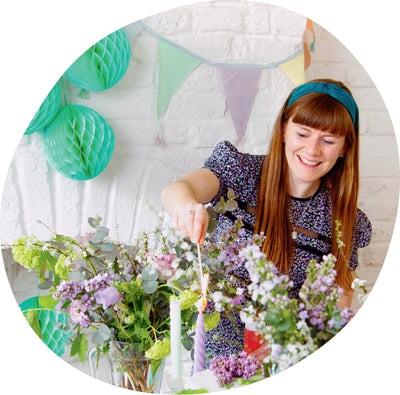 Paul Evans – Global Amazon account manager
What's your background?
I was at a homewares company for five years in customer service and sales support. I joined Talking Tables in 2010, initially in a hybrid role covering accounts and customer service.
What do you do now?
Since I joined I have worked across customer service, merchandising, logistics and sales and I now manage our fast growing Amazon business. As Talking Tables has grown, I have taken on roles where my input has been most needed and the variety has kept things fresh.
What do you most value about working at Talking Tables?
That there is reward and recognition for a job well done and you have the opportunity to develop and take on new challenges if you show the commitment. The people are also great to work with and I really enjoy the socials.