Introducing Natural Meadow
Introducing Natural Meadow, our most sustainable collection ever. Inspired by meadow planting, it features some Talking Tables firsts – including seed paper cards. Gather together and enjoy, then plant them and see them transform into poppies, a recurring reminder of those memories of the day.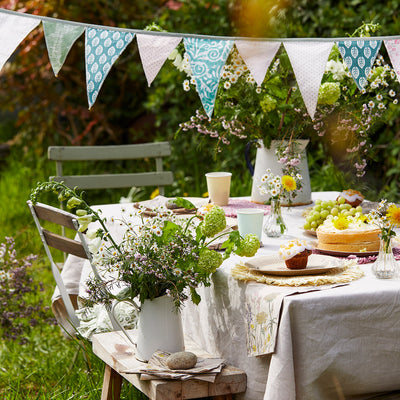 Place cards and their packaging can be planted after use; transforming into poppies. 20 pack.
Placecards
Napkins made in Europe from 100% recycled tissue sourced from FSC® sustainably managed forests.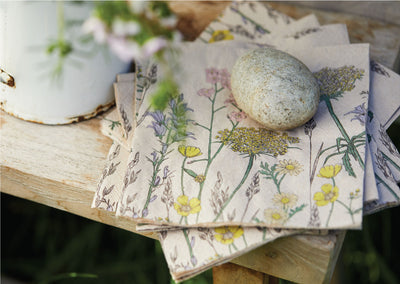 Napkins are made with 100% recycled unbleached tissue. Both the napkins and their packaging are offset with tree planting. 21 pack.
Napkins
Reusable upcycled bunting handmade from cotton off cuts. Every one unique. 3 meters.
Bunting