Brenda's Chinese New Year table
Our team in Shanghai will shortly be enjoying a well earned break for Chinese New Year. Last week the team held a celebration and decorated their office for the occasion.
Brenda, our China Production Lead, says:
Chinese New Year, also known as Spring Festival, is the most important festival in China and a major event in some other East Asian countries.
As a Shanghai office, we hosted a Chinese New Year table to celebrate the festival and wish for good luck in the lunar new year.
Each Chinese year is associated with an animal sign according to the Chinese zodiac cycle. 2023 is the year of the Rabbit, specifically, Water Rabbit. The sign of Rabbit is a symbol of longevity, peace, and prosperity in Chinese culture.
We used lots of Talking Tables products to decorate and of course the grass rabbit was the centre piece of the table. Other products we used included paper lanterns, the Waving Hand Cat, fortune cookies, rainbow plates and honeycomb decorations.
Due to the pandemic, we have experienced many different things in the past three years, good and bad. At this moment, we should live in the present and live each day well.
We are working hard as well as laughing hard. It's time to go to the table and enjoy the party. We wish you all a wonderful Rabbit Year!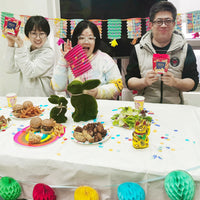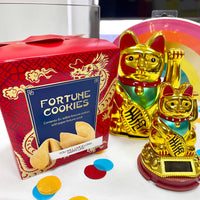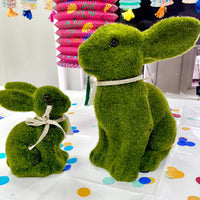 Get the look